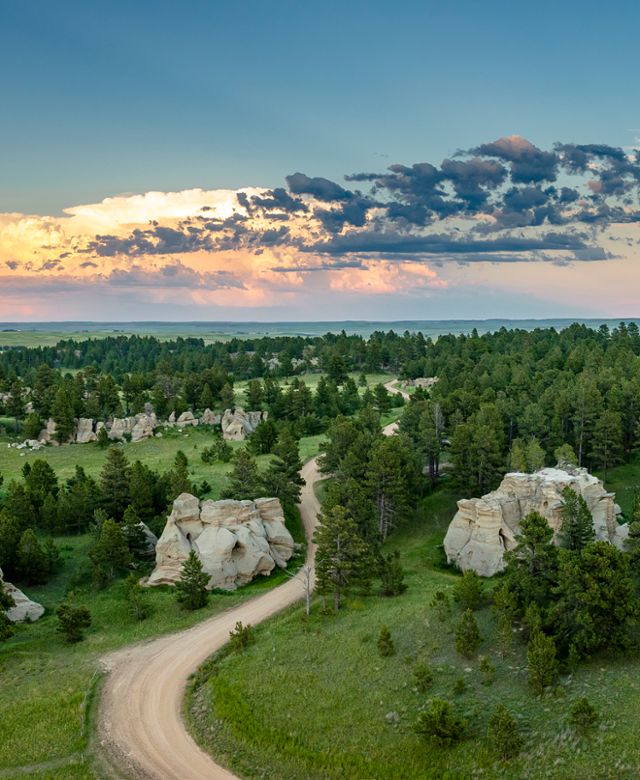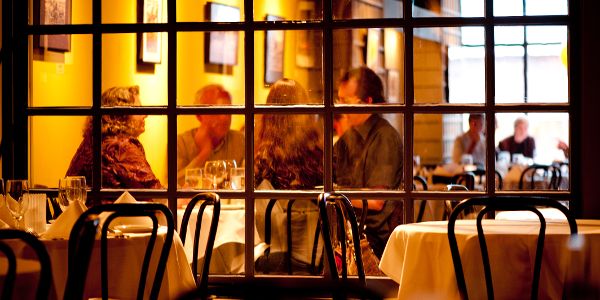 Find Your Perfect Romantic Weekend Getaway in Montana
There are a few destinations that conjure up feelings of coziness and romance, and if it's not already, Montana should be at the top of the list. From snow-covered landscapes, to horse-drawn sleigh rides and quaint mountain cabins, to guest ranches and candlelit dinners, the opportunities for romance are endless. During the winter season, several of Montana's guest ranches, resorts and lodges are transformed into intimate winter retreats that are ideal for couples looking to travel for a Valentine's Day getaway, long weekend away and more.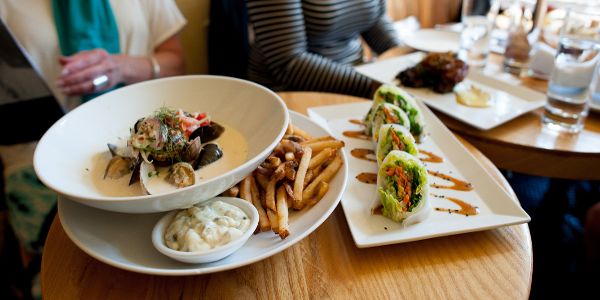 Taste Our Place
In Montana, a focus on local ingredients is more than just a trend. It's a way of life. The recently launched Taste our Place program makes it easy to dine, drink and shop local while you explore the jaw-dropping beauty and endless adventure this state has to offer. Dig into mouthwatering range-to-table steaks or bison, refuel with a bounty of farm-to-table produce or refresh with craft beverages born from Montana's fields and orchards. Taste Our Place will guide you to culinary discoveries that excite your palate and support Montana's network of farmers, ranchers, chefs, distillers, brewers and vintners. Along the way, you'll experience the community, passion and commitment to the lands that produce these unique and exciting flavors. It's a taste of Big Sky Country you'll only find here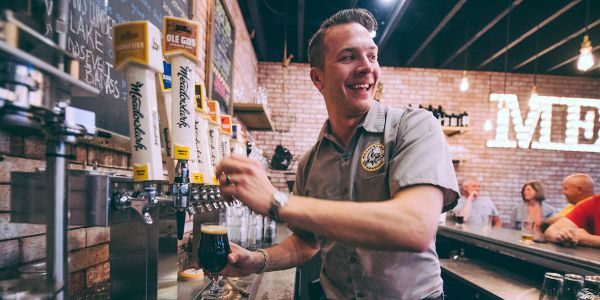 Drink Up, Montana Style
It's no secret that Montana loves a good brew. Few landscapes make the traveler as thirsty as the mountainous peaks and legendary downhill skiing of Montana. Boasting over 75 breweries, creating award- wining craft beer, the local breweries are the perfect place to refuel. Beer isn't your style? No problem. The Big Sky state has some amazing distilleries, wineries and cideries. Sip on spirits that find inspiration from the wildlife and serene landscape.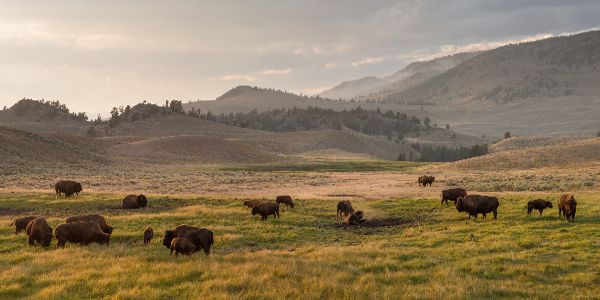 Celebrate 150 Years of Yellowstone
2022 marks the 150th anniversary of the establishment of Yellowstone as the first national park, making it the perfect time to visit this bucket-list destination. Explore mountains, forests and lakes. Marvel at the hot springs, mudpots and geysers. And view wildlife and awe-inspiring natural beauty. In celebration of the sesquicentennial, the park will offer a variety of educational opportunities and special events that are open to the public.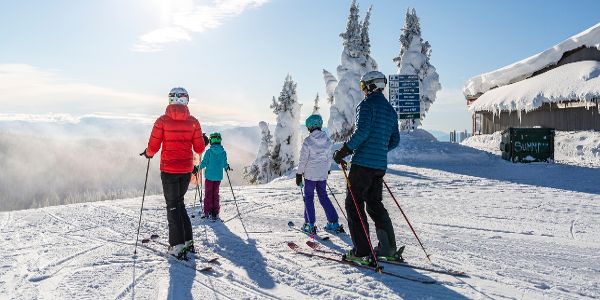 Plan the Perfect Family Getaway to Big Sky Country's World-Class Ski Resorts and More
While many people gravitate toward warm destinations and beaches for spring break, here in Montana, we tend to think that spring break is best spent playing in a snow-covered winter wonderland, enjoying adventures from downhill skiing and snowboarding, to exploring our two national parks and charming towns. Springtime is when the landscape itself comes alive with rushing rivers from mountain runoff, meadows and hillsides awash with wildflowers, fertile green hues and emerging wildlife. The days get longer, and the temperatures begin to warm up. We ski well into the spring here—surfing the soft snow and celebrating a winter well-played.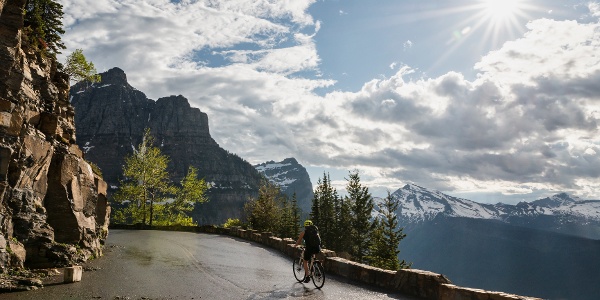 Pedaling Perfection: Spring Biking on the Going-to-the-Sun Road
Before the hustle and bustle of vehicular traffic descends upon the entirety of Glacier National Park, there is a time when the iconic going-to-the-Sun Road is open to hikers and bikers. This unique window offers opportunity to see Glacier National Park as it sheds its winter blanket and awakens to spring beauty. Bikers will be greeted by lush green mountain vistas, jaw-dropping views, wildflowers and waterfalls; all at a slower pace with viewer crowds. It's an experience one will never forget.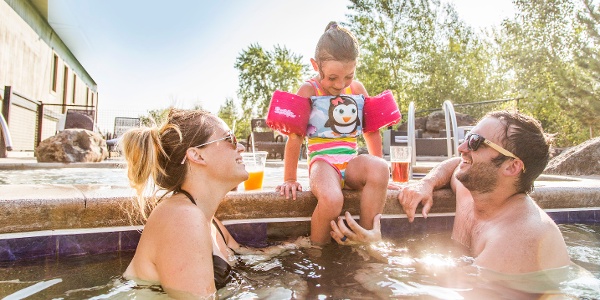 Soak Under the Big Sky: Discover Montana's Natural Hot Springs
While Montana's seemingly endless supply of fresh powder tends to garner most of the attention during the winter, there's another natural wonder that's a close second: hot springs. With 14 hot spring resorts and day-use pools located throughout the state, there are plenty of places to take a relaxing dip or a morning plunge. Montana's hot springs have been in use for thousands of years, first by American Indian tribes who discovered the springs as they traveled throughout the state's vast landscapes, followed by early miners and pioneers. Today, the natural pools welcome visitors from around the world to relax in their healing waters.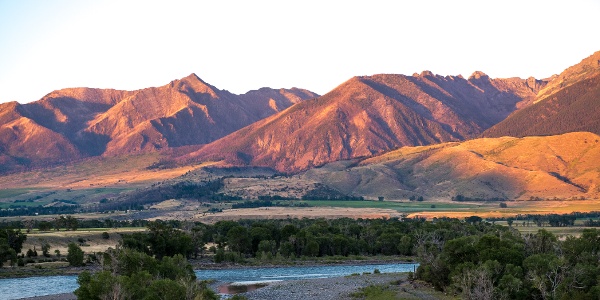 Cast a Line in Paradise: Experience World-Class Fishing in Montana's Pristine Paradise Valley
The Madison, Gallatin and Yellowstone rivers run through here, right through Paradise, in fact. Paradise Valley, that is. With 61 state fishing access sites, nine blue-ribbon trout streams and limitless spring creeks and lakes, there are almost 1,000 miles of shoreline to fish, and the rainbow, cutthroat, brown and brook trout are in abundance. The Yellowstone—the longest free-flowing river in the lower 48—offers incredible fishing unlike anywhere else, amongst the most beautiful backdrops.