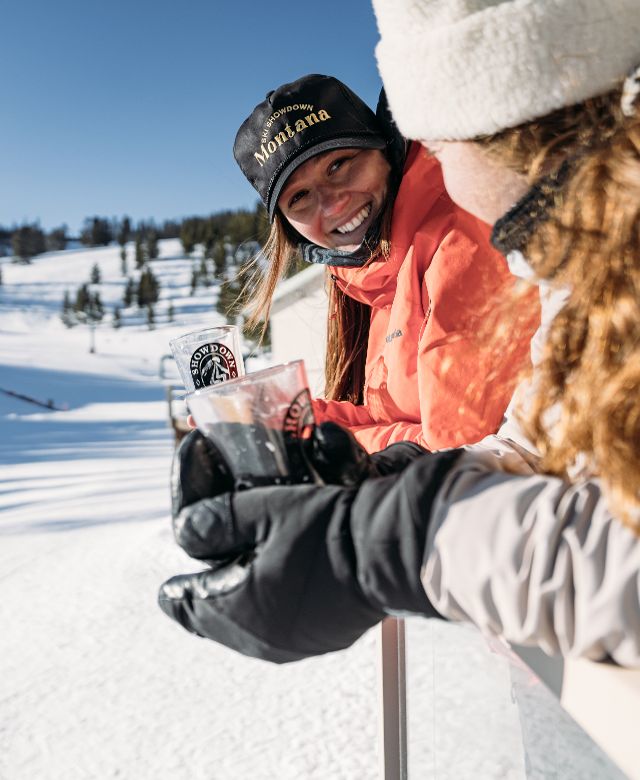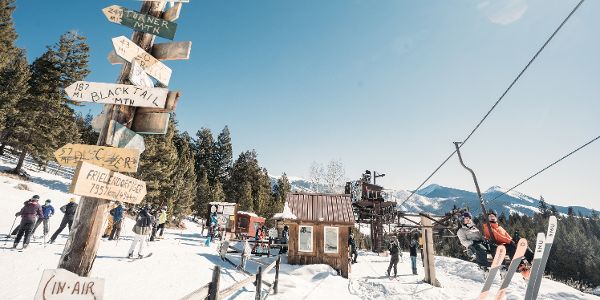 14 Ski Areas, 15,000 Acres of Terrain and the Country's Best Snow
While much of the West is home to great skiing, there's only one place that has more acres per skier than anywhere else in the continental United States—Montana. With 14 ski resorts, skiers and snowboarders can enjoy affordable lift tickets, short lift lines, over 300 inches of annual snowfall and world-famous cold smoke powder. Anchored by two world-class ski destinations, Big Sky Resort and Whitefish Mountain Resort, Montana's well-rounded ski scene, charming mountain communities and cozy amenities make it one of the best locations for a winter ski trip.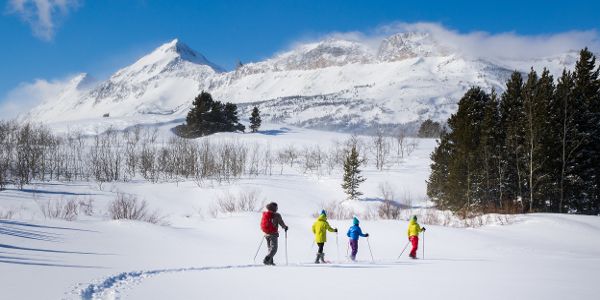 Discover Montana's Secret Winter Paradise
Winter in Glacier National Park is unreal. From still mountain lakes to towering peaks, Glacier is Montana's northern jewel and the Crown of the Continent. Over 1,600 square miles of unspoiled, pristine landscapes create the perfect setting for snow-inspired adventure. Make your way to the snow-covered Going-to-the-Sun Road, most of which is closed to vehicular travel, as snowfall creates a sanctuary for cross-country skiing and snowshoeing. As you soak in the quiet, ethereal beauty of the mountains and pine forests, you'll feel as though you're walking among nature's gentle giants—perfectly covered in powder.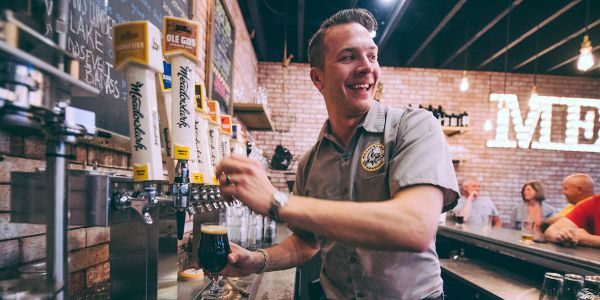 Drink Up, Montana Style
It's no secret that Montana loves a good brew. Few landscapes make the traveler as thirsty as the mountainous peaks and legendary downhill skiing of Montana. Boasting over 75 breweries, creating award- wining craft beer, the local breweries are the perfect place to refuel. Beer isn't your style? No problem. The Big Sky state has some amazing distilleries, wineries and cideries. Sip on spirits that find inspiration from the wildlife and serene landscape.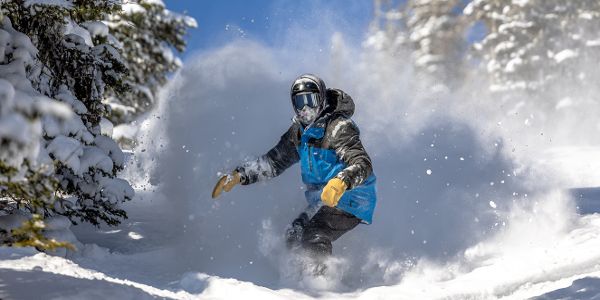 Cold Smoke in the Rockies
Montana's Rocky Mountains welcome hundreds of inches of snow per year. Known for its light, airy quality as it follows skiers and snowboarders during a fresh powder run, Montana's signature cold smoke powder is a favorite among downhill lovers. Local favorites like Lookout Pass, Lost Trail Powder Mountain, Bridger Bowl and Turner Mountain are known for deep and dry stores of this type of snow.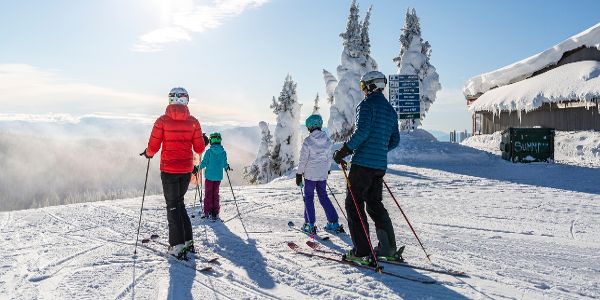 Plan the Perfect Family Getaway to Big Sky Country's World-Class Ski Resorts and More
While many people gravitate toward warm destinations and beaches for spring break, here in Montana, we tend to think that spring break is best spent playing in a snow-covered winter wonderland, enjoying adventures from downhill skiing and snowboarding, to exploring our two national parks and charming towns. Springtime is when the landscape itself comes alive with rushing rivers from mountain runoff, meadows and hillsides awash with wildflowers, fertile green hues and emerging wildlife. The days get longer, and the temperatures begin to warm up. We ski well into the spring here—surfing the soft snow and celebrating a winter well-played.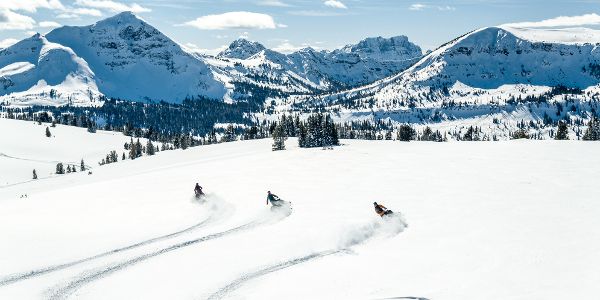 Hop on a Snowmobile
Experience the rush of snowmobiling through Montana's spectacular terrain. Guided day trips or multi-day adventures travel deep into the lesser-explored areas of Yellowstone National Park, encountering wildlife and snowy landscapes that will excite snowmobilers of all skill levels. Whip past snow-covered trees and frozen lakes and witness the many geologic and geothermal marvels in Yellowstone. Take a guided tour to Old Faithful, it's the only way to see this thermal wonder in the winter. Note, snowmobiling is not permitted within Glacier National Park boundaries.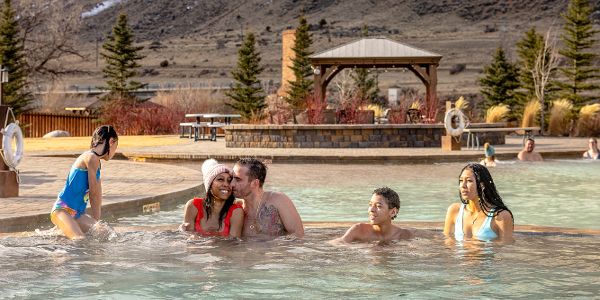 Soak Under the Big Sky: Discover Montana's Natural Hot Springs
While Montana's seemingly endless supply of fresh powder tends to garner most of the attention during the winter, there's another natural wonder that's a close second: hot springs. With 14 hot spring resorts and day-use pools located throughout the state, there are plenty of places to take a relaxing dip or a morning plunge. Montana's hot springs have been in use for thousands of years, first by American Indian tribes who discovered the springs as they traveled throughout the state's vast landscapes, followed by early miners and pioneers. Today, the natural pools welcome visitors from around the world to relax in their healing waters.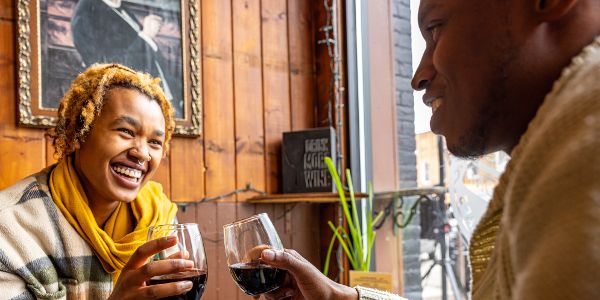 Find Your Perfect Romantic Weekend Getaway in Montana
There are a few destinations that conjure up feelings of coziness and romance, and if it's not already, Montana should be at the top of the list. From snow-covered landscapes to horse-drawn sleigh rides and quaint mountain cabins, to guest ranches and candlelit dinners, the opportunities for romance are endless. During the winter season, several of Montana's guest ranches, resorts and lodges are transformed into intimate winter retreats that are ideal for couples looking to travel for a Valentine's Day getaway, long weekend away and more.